MODALYST REVIEW - Should you use THIS DROPSHIPPING App in 2021?
Modalyst is a dropshipping platform that partners with AliExpress to offer thousands of products for the seller to feature in their online store. Here, we review Modalyst in-depth, discussing some of its best qualities, pricing, competitors, and overall rating.
Sales from e-commerce are expected to reach $4.9 trillion in 2021. And why wouldn't e-commerce be skyrocketing? It's never been easier to start your own online business. With the increasing prevalence of online stores, dropshipping has become very popular in recent years. But what exactly is dropshipping?
Dropshipping Explained
Dropshipping is a practice in which the seller accepts payment for items they don't have in stock themselves but sends order and shipment information to a third party (the manufacturer, a wholesaler, fulfillment house, another retailer, etc.), and the third party ships the order.
Modalyst Shopify
Modalyst is a platform that integrates with the Shopify app for Shopify dropshipping. The Modalyst AliExpress partnership is what gives Modalyst its wide range of product selection.
Modalyst products are featured in the seller's store and shipped by the seller's suppliers. All you have to do is browse the Modalyst catalog and select items with the click of a button. When you import the product, all of its information will accompany it: image, price, product description are all supplied for you.
When a customer places an order on your site, you then pay the supplier for the item, and the supplier ships your customer's item in unmarked packaging to give the impression that it came directly from your store. When the package ships, you get the tracking number so you can track the package if necessary.
You manage the entire process from the Modalyst Dashboard. That means no fulfillment, order numbers, paperwork, etc., to complete.

Rating
Modalyst currently has a 4.7 rating out of 5 stars. Customer reviews cite ease of use, excellent customer service, a wide selection of high-quality products, outstanding training opportunities, and professionalism.
Best Features
No upfront inventory costs. You don't have to buy an item until a shopper purchases it from your store.

The cost to start a store with Modalyst items is low.

The risk of losing profit is low.

Modalyst holds high standards to its suppliers.

There are 40+ distinct product categories to choose from.

Add as many items as you want without financial commitment.

Modalyst has strict return, shipping, and pricing policies, which means you don't have to negotiate policies individually with suppliers.

Fast delivery.

Flat rate shipping policy.

Modalyst has a fixed sales rate (60 percent of MSRP).

You can sell through multiple channels (Amazon, eBay, Facebook, Instagram).

There's a universal return policy for all suppliers.

Analytics help you create marketing strategies and explore new products.

Suppliers are US and EU-based.

You receive stock level notifications in real-time.

Modalyst has a free monthly plan.
Integrates With
Kit

Name brands

AliExpress dropshipping app Shopify
Walkthrough
On the dashboard, there's navigation to the left. At the top are the following sections:

Find Products

My Dropshipping:

Import list

Sync list

Pricing rules

Archive list

Modalyst Orders

Pending orders

Paid orders

Shipped orders

Extension Orders

Pending orders

Paid orders

Shipped orders

Inbox

Settings (to connect your store, connect AliExpress shipping, manage your plan, and edit shipped inbox)

Help Center
Products are very thoroughly arranged and can be searched by
Category

Supplier

Shipping

Price
You can sort items by most relevant, bestsellers, most recently added, and the item's cost.
You can add more items from AliExpress, but you have to get the chrome extension first. There are also sections for undisrupted suppliers during COVID-19, USA suppliers, and private label dropshipping.
Beneath these sections are the product listings. The images are not that great, so your best bet is to take your own photos. Beneath the photos are labeled where the product is from (AliExpress or independent brand). Below are the product name and description, number of items in stock, price, and list of countries where it ships. Finally, there is a button to Add to import list.
Customer support is available via live chat. When queried, they answered within half an hour.
Pricing
5% Transaction Fee on Sales
Competitors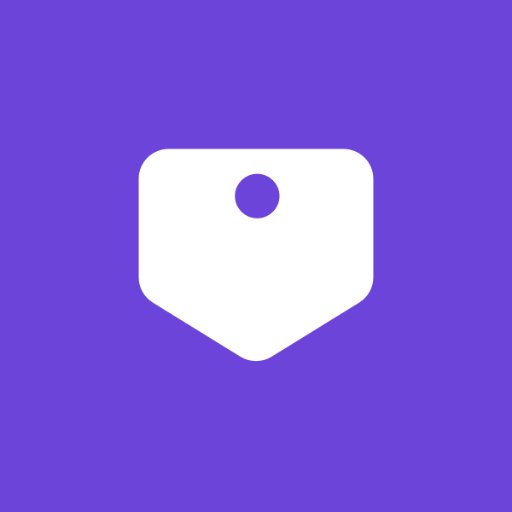 Best Dropshipping Apps for Shopify 2021
Some of the best free apps for Shopify dropshipping 2021 are:
Oberlo: import products and fulfill orders

Klaviyo: email marketing app that supports dropshipping

Judge.me: product review app

Plug-in SEO: increase traffic to your store and boost your search ranking with little knowledge of SEO needed beforehand

Langshop: currency converter and language translator

PageFly: beautiful drag and drop page builder

Frequently Bought Together: an app that allows you to cross-sell and upsell

Reconvert: a thankyou page upselling tool to reengage your customers after a purchase

Smile.io: a loyalty program for your customers

Smart Search & Instant Search: a filtering tool for large dropshipping stores

Aftership: an order-tracking app designed especially for dropshipping

Volume and Tiered Discounts: for shoppers buying in bulk
Modalyst Private Label
You can now do private label dropshipping on Modalyst. Modalyst has a partnership with Savoy Active, with which you can dropship white labeled products with your branding and packaging. This is a great way to increase brand loyalty and brand awareness in your store with high-quality activewear. Savoy Active will print your labels and hangtags for you at no additional charge and send all of your orders with your tags and stickers attached.
Modalyst Woocommerce
Woocommerce is a WordPress plugin that allows WordPress users to engage in e-commerce from their sites. Modalyst is soon to integrate with Woocommerce. So if you're a WordPress user, you'll be able to add thousands of products to your store, along with product information, price, image, and in-stock notifications.
Modalyst Dropshipping Wix
You can also install the Modalyst Wix app for Wix stores.
Modalyst vs. Spocket
Spocket is a dropshipping app that integrates with Shopify and WooCommerce. When you use Spocket, you can dropship items from suppliers in the US, UK, and EU.
Sprocket offers sample items, which is an excellent opportunity to test shipping speed and take your own photos.

Spocket has tens of thousands of products that come with prenegotiated discounts. You can save as much as 60% off the retail price.

Shipping is usually 2-5 days, which is unusually fast for dropshipping.
Conclusion
Modalyst is one of the best Shopify free apps for dropshipping. If you're looking to start your own online business, Modalyst is an excellent springboard. Because there's minimal upfront cost, virtually anyone can open a store, and there are thousands of items to choose from. Plus, you don't pay for any items until after they're purchased, so you can feature as many items in your store as you want without having to worry about whether they'll sell.
Modalyst is ideal for starting a business because of its universal policies with its suppliers. This eliminates having to negotiate with every supplier over returns, shipping, and pricing, all of which can be a massive headache for a new entrepreneur. And with the option of a free monthly plan, how can you go wrong? Modalyst is definitely worth a try.